Dental Implants in 08902
At Hidden Lake Dental Associates, we are leading providers of
08902 dental implants
, making the most advanced approach to replacing missing teeth available right in your area. Dental implants address both the apparent and the subtler consequences of tooth loss: to restore your oral health, of course, and your confidence.
08902 Dental Implants
When a tooth is lost, the supporting bone immediately begins to lose mass, which can affect one's facial appearance and cause surrounding teeth to shift positions. A dental implant effectively stops bone shrinkage by providing stimulation for new bone growth. In and near the zip code 08902 patients eligible for dental implants are in the best of care at Hidden Lake Dental Associates. The dental implants are placed in your jawbone by your skilled, experienced dentist; the implant in a few short months integrates into the jawbone, to provide a stable support for a dental prosthetic. Just as your natural tooth root supports the crown of your tooth, the implant, which is made of biocompatible materials, acts as an artificial tooth root to support your replacement tooth. Implants come closer than any previous method of tooth replacement to recreating the look, feel and function of natural teeth. Dental implants can be used to stabilize a denture or to anchor a fixed bridge. With implants, you are able to eat and speak with confidence. Implants have a very high success rate, the highest of any medical implant, and patients who have undergone the procedure report feeling highly satisfied with the results. To care for your implants, maintain proper oral hygiene by brushing, flossing and visiting your dentist for regular checkups. If you care for your dental implants, they can last a lifetime.
If you have a lost tooth to replace or want extra support for your current denture, then dental implants may be right for you. At Hidden Lake Dental Associates, your provider of
08902 dental implants
, we are committed to giving you the beautiful, healthy smile that you deserve. For more information, give us a call today.
4-02 Towne Center Drive
North Brunswick, NJ 08902
(732) 595-7938
By Maha Kaga, DMD
February 18, 2017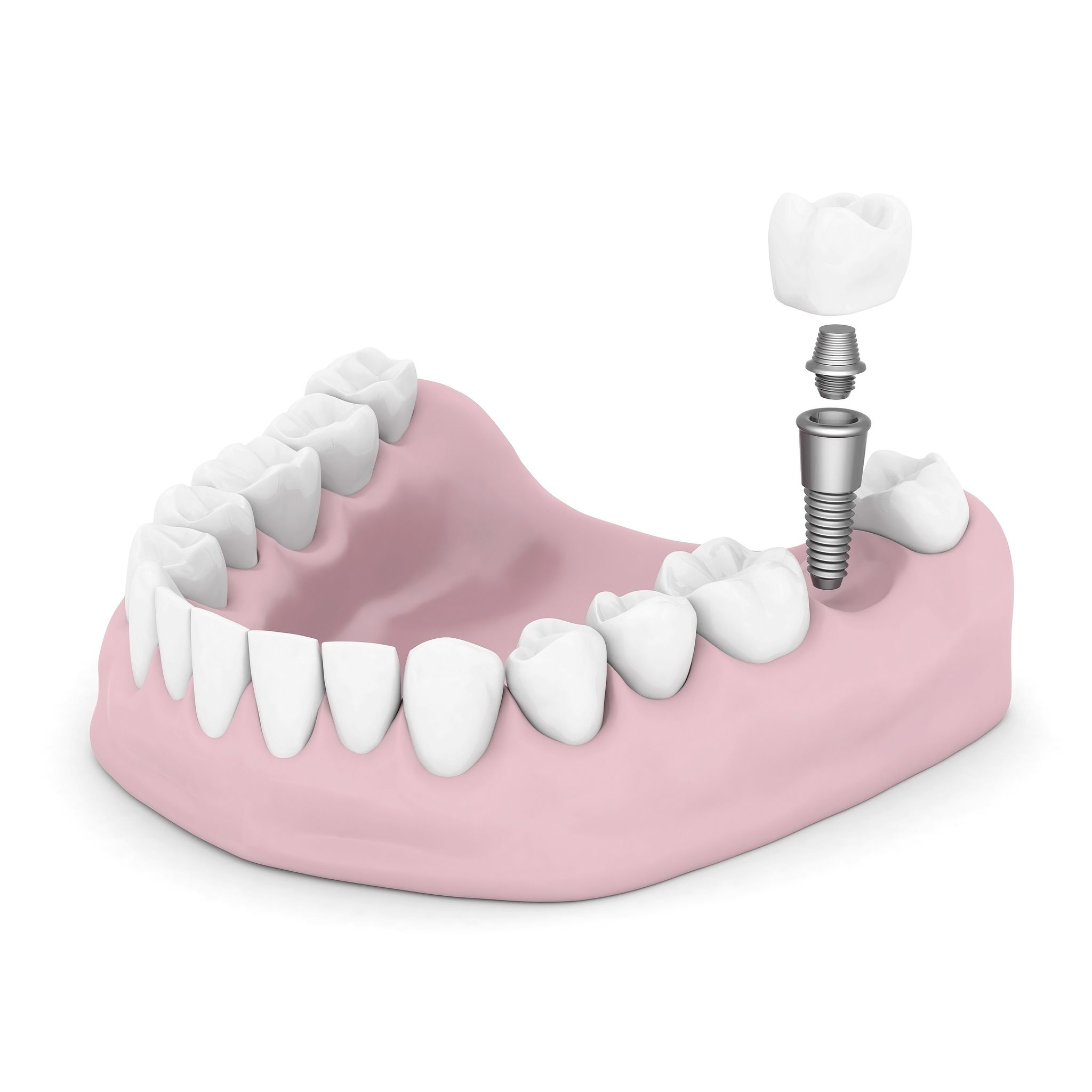 Blog Posts
Follow Us