Is your loud snoring keeping everyone in your household awake at night? Does waking up abruptly throughout the night leave you feeling groggy throughout the day? These are just a few possible symptoms of
sleep apnea 08902
, a serious sleep disorder that requires immediate treatment. At Hidden Lake Dental Associates, we provide personalized, effective care for obstructive sleep apnea with oral appliance therapy. Our team designs a customized treatment plan to help you enjoy a better night's rest and improve your overall wellbeing.
When you sleep, all the muscles in your body relax, including the muscles in your throat. For those who suffer from obstructive sleep apnea, the muscles at the back of the throat not only relax, but also collapse completely, causing a blockage of airflow. For an accurate diagnosis, you will need to undergo a sleep study, which allows a medical professional to observe your symptoms while you're at rest. People with obstructive sleep apnea may experience heavy snoring, pausing or ceasing to breathe, waking up abruptly and gasping for air. Due to the disturbance if your sleep cycle, you may also experience daytime symptoms such as fatigue, headaches and difficulty concentrating. In cases of mild to moderate obstructive sleep apnea 08902, our dentist can provide a customized oral appliance. The oral appliance is designed to fit comfortably and precisely, and is worn like a retainer, keeping your jaw in a slightly forward position, which allows air to pass through easily. Our team will take the time to help you adjust to wearing and caring for you oral appliance, and are happy to answer any questions regarding treatment.
At Hidden Lake Dental Associates, we are here to provide much needed relief from obstructive
sleep apnea 08902
. Our team keeps you comfortable and relaxed throughout your course of treatment. To learn more about sleep apnea or to schedule an appointment, call today.
By Maha Kaga, DMD
March 10, 2019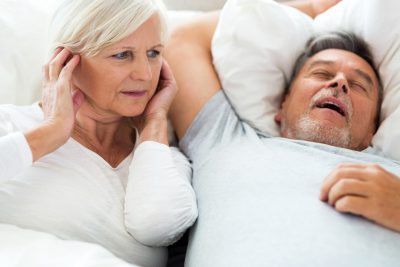 Blog Posts
Follow Us